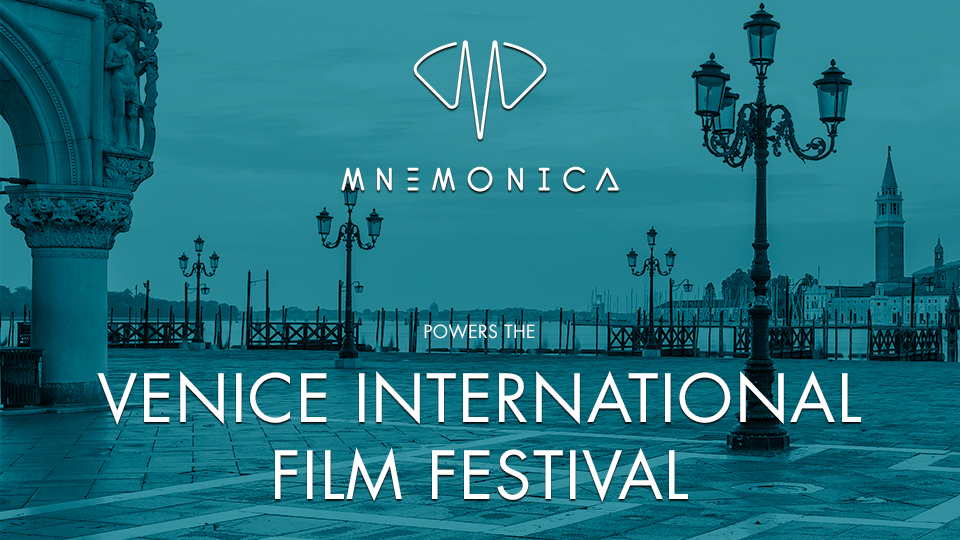 15 Mar

Venice Film Festival chooses Mnemonica as official ingest platform
PRESS RELEASE
Mnemonica, the EU viewing and sharing platform, powers the 79th Venice International Film Festival of La Biennale di Venezia
Mnemonica, the emerging European media asset management company for the film industry, has announced that it has been selected as the official ingest platform of the next 79th Venice International Film Festival of La Biennale di Venezia taking place at Venice Lido di Venezia from 31 August to 10 September 2022. The Festival is already using Mnemonica's cloud-based platform to receive, handle, screen, and evaluate all incoming submissions from directors and producers worldwide.
To accomplish this collaboration, Mnemonica added special features to their application. In particular, along with the Festival, they designed a brand new type of Screening Room called Ingest Rooms.
Ingest Rooms are a unique thing in the MAM landscape. They can fetch a massive amount of media from anyone while keeping control and security untouched. For maximum flexibility, they can also be controlled via an API to integrate Mnemonica's secure environment into any submission portal. Ingest Rooms are perfect for collecting, e.g.:
festival submissions
casting submissions
footage for collaborative films.
Contributing Guests, however, must be registered in the platform for security – as always in Mnemonica.
The Venice International Film Festival, organized by La Biennale di Venezia, is the world's first and oldest film festival and one of the three major festivals along with Cannes and Berlin.
Mnemonica's CEO, Piero Costantini, commented on the news:
When I was a young and aspiring filmmaker, I used to spend entire days in the screening rooms of the Lido during the Festival. They were like the window of an airplane on which the world flowed in its incredible diversity through the eyes of the authors. Sitting in the dark, I visited the imaginative islands of Kim Ki-Duk, I saw the fireworks of Kitano and the baroque corridors of Mr. S. Kubrick. I listened to distant languages and music, and I felt for the first time like a dot on the map of a world that I previously perceived as much smaller. Now, serving this cherished venue and contributing to even a small portion of its success is a personal gratification that goes far beyond business. It involves the devotion I have for Cinema, for Venice and for the poignant, sometimes destructive beauty of the world.